Our Advantages:

1.Professional OEM/ODM manufacturer with over 12 years' experience.
2. Top Quality
3. Competitive Price
4. High precision, high quality, tight tolerance


1

Products Range:

Auto /Moto Parts, Machinery Parts, Hardware Accessories, Furniture Hardware etc

2

Materials:

Carbon & low alloy steel; Stainless steel; High alloy & wear resist steel etc

3

Stamping Method

Metal stamping, cold stamping,hot stamping

4

Surface
Treatment:

Spray Painting, Oxidation, Powder coating, Sand blasting,Zinc plating etc

5

Part Unit Weight:

0.01KGS-50KGS

6

Quality control:

100% Inspection before shipment

7

Payment Term:

T/T, L/C,

8

Trade Terms:

FOB, CIF

9

Delivery Time:

20-30Days(According to The Order)

10

Oversea Market:

North America,South America,Europe,Asia,Middle East etc.

Our Factory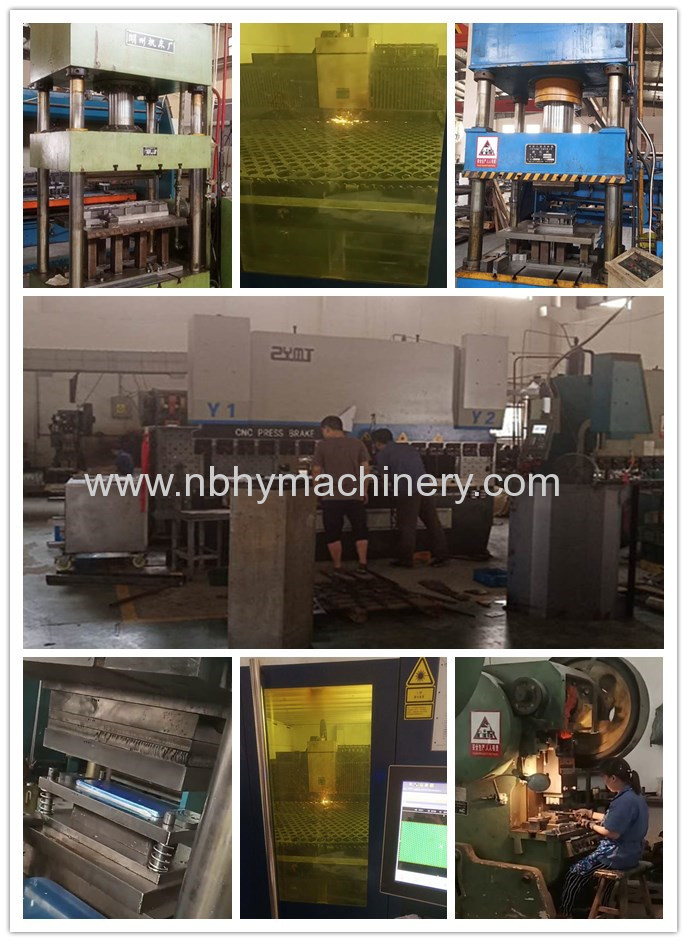 What is stamping part?
Stamping parts are components made from sheet metal that are cut, bent, or otherwise formed into a desired shape and size. They are predominantly used as automobile parts, such as car bodies, engine covers, fenders, and grilles, but they can also be used in any manufacturing process that requires precise shapes and sizes. Stamping parts are usually created using dies that can cut and form the metal into the desired shape.

What types of materials can be used for stamping part?
A wide variety of materials can be used for stamping parts, including metal alloys such as steel, brass, aluminum, and stainless steel; plastics such as polypropylene, ABS, and polycarbonate; and other materials such as rubber, vinyl, fabric, leather, foam, and wood.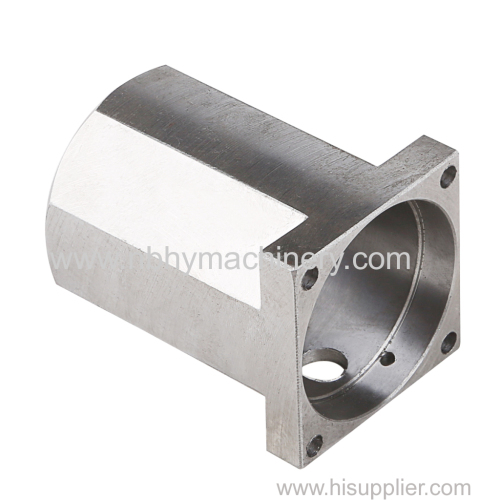 What processes are used for making stamping parts?
Stamping is a process that produces metal parts by cutting, bending and forming a workpiece. In the stamping process, a stamping press is used to apply pressure to a coil or sheet of metal, which is then shaped by a die that cuts and forms the metal into the desired shape.
The stamping process is divided into two main categories: cold stamping and hot stamping. Cold stamping typically uses shim sets or high-precision molds. The metal is placed between the two parts, with the mold cutting and forming the blank metal into the desired shape. Cold stamping is most commonly used for parts requiring precise or intricate geometries.
Hot stamping, on the other hand, utilizes different metal alloy combinations in order to better withstand higher temperatures. The materials are heated to temperatures of around 1,640°F, and then stamped using a die. This process is ideal for parts requiring stronger mechanical properties and larger parts sizes.
Both cold and hot stamping are highly efficient and used by many industries. The process is used to produce a wide variety of metal parts, including washers, shims, spacers, brackets, brackets, pipe connectors, and various other components. Although stamping is typically used for producing large batches of the same part, it can also be used for producing a single part with complicated shapes and sizes.
In addition to metal, sheet metals, plastics, and composites can also be used for the stamping process to produce a variety of parts for industry. The process also offers a cost-effective way for manufacturers to implement high-volume production runs with tight tolerances, as well as exceptional repeatability and quality control.
Hongyong Machinery believes that stamping is a universal and reliable process used to manufacture a variety of metal and composite parts.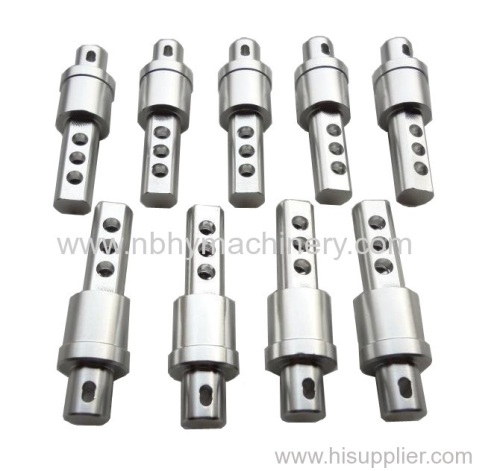 What types of equipment are commonly used for manufacturing stamping parts?
The common types of equipment used by Hongyong Machinery for manufacturing stamping parts include presses, dies, progressive dies, transfer dies, block dies, trim dies, and coining dies. Other tools typically utilized in the process include mechanical presses, roll formers, laser cutters, and CNC machines. Some of these machines may require additional tools, such as punches, pins, drills, and forming rolls.